Tricentennial
Sadsbury Township will be celebrating its Tricentennial on September 23, 2017 on the grounds of Gateway Church, at 160 Cowan Road.
Brief History
The event marks the three hundredth anniversary of the year the township was organized, as recognized on page 203 of 1881's History of Chester County, Pennsylvania, with genealogical and biographical sketches, by John Smith Futhey and Gilbert Cope: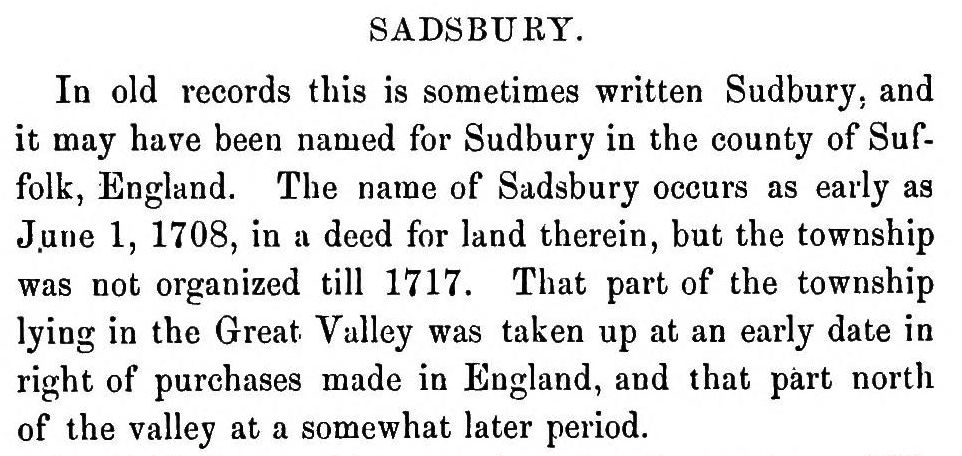 Event Schedule
Our schedule of activities and displays will be updated over the next few weeks. In the meantime, please visit our Facebook page to find out more and to the join the conversation!
0700 - 0900

Event infrastructure installation

0800 - 0830

Volunteer orientation

0900 - 1000

Vendor setup

1000 - 1500

Tricentennial Day Event

0900 - 1400 - Miller-Keystone Blood Drive
1000 - Opening ceremony
1005 - Citation from PA Senate
1015 - Live musical performance from Exit Strategy
1100 - Baton twirling display from Russell Dance & Baton Studio
1215 - Live music from Exit Strategy
1300 - Karate display from AmKor Karate
1400 - Photography Competition winner announcement

1500 - 1600

Vendor packup

1600 - 1700

Dismantle event infrastructure, clear parking lot
Photography Competition
The winner of our photography competition will be judged during the Tricentennial. Enter to win a chance to have your picture representing Sadsbury Township feature in our upcoming Municipal Directory, and to have it frame and hung in the township building.
Blood Drive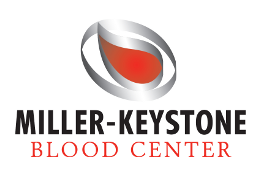 We are excited to announce that the good people at Miller-Keystone Blood Center will once again be accepting blood donations at the event. If you would like to give blood, you can pre-register at their sign-up page before the event.
Supporting the Tricentennial
If you would like to sponsor the event, please download this sponsor form (PDF) and submit to the township. If you would like to be a vendor at the event, please download this vendor form (PDF) and submit to the township as soon as possible. Slots for vendors are limited, so they are being awarded on a first come, first served basis.
Volunteers needed!
The township is in need of volunteers to help setup and run Tricentennial Day. There are a variety of tasks we need help with, including (but not limited to):
Staking out the locations for event infrastructure on Sept 21 (Thursday).
Decorating the tents and stage, staking out vendor slots on Sept 22 (Friday).
Putting out (and packing up) tables and chairs, monitoring children as they use the inflatables, directing traffic and parking, helping to clean up once the event is over on Sept 23 (Saturday).
Every volunteer will get a free Tricentennial Day "STAFF" T-shirt in the size of their choice, and the grateful thanks of Sadsbury Township. If you are interested in helping us out, please email parks@sadsburytwp.org as soon as possible. Include all your contact details, availability and T-shirt size.
Directions to Gateway Church