Community Day 2016
Sadsbury Township is holding its annual Community Day on Saturday, August 20, 2016 in Bert Reel Park from 10am to 3pm. The primary event will be the dedication of a new playground that is being constructed over the summer. Attractions will include live music from the rock and roll band Exit Strategy, an inflatable obstacle course, displays of baton twirling and karate, a raffle, emergency vehicles and two moon bounces. Food will be available from various vendors. You can get involved with Community Day by visiting its Facebook page.
Blood Drive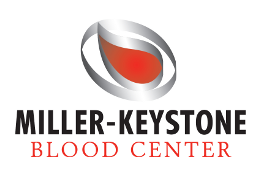 We are excited to announce that the good people at Miller-Keystone Blood Center will be accepting blood donations at the event. If you would like to give blood, you must pre-register at their sign-up page before the event. Slots are filling up fast! You can also sign up in person at Hensel's Mower Service or PJ's Deli in Pomeroy.
Are you interested in volunteering to help on Community Day this year? The event needs volunteers to help with setting up on the morning of August 20, running the event, and then packing up in the late afternoon. If you are interested in helping out, please send an email with your contact details to parks@sadsburytwp.org and put "COMMUNITY DAY VOLUNTEER" in the subject header. Every volunteer will get a special Community Day T-shirt so that members of the public can easily pick them out in the crowd.
Directions to Bert Reel Park