Tricentennial Photography Competition
Submit a photograph related to Sadsbury Township for a chance to have it feature in our upcoming municipal directory pamphlet! Landscapes, buildings, portraits, animals, vehicles - you decide! The winning photograph will also be framed and displayed in the township municipal building for a year, after which it will be presented to the winner.
Here's an example of an image taken in Sadsbury Township, if you are looking for inspiration: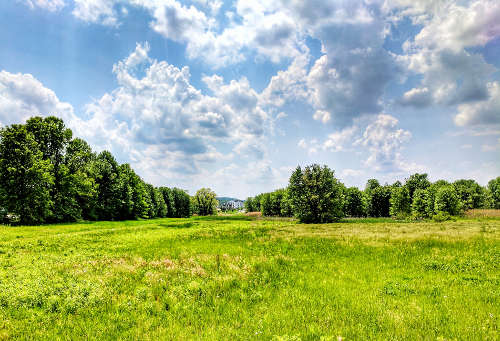 Members of the Board of Supervisors and the Parks and Recreation Committee will narrow down the entries into a shortlist of finalists. The finalists and their images will be published right here on September 8, 2017. Finalists are encouraged to attend Tricentennial Day on September 23, 2017 to see if their image is voted by the judges to be the winner. The rules of the competition are as follows:
Images must be submitted by email to parks@sadsburytwp.org, with "PHOTO COMPETITION" in the subject header, no later than 12:00 P.M. on August 31, 2017.
Entries must include the name, address, contact number and email address of the entrant.
The submitted photograph must have been taken by the entrant.
Photographs must be taken within the boundaries of Sadsbury Township.
Images where people are the primary subject must include written consent from the person depicted, which can be mailed to the Parks and Recreation Committee at Sadsbury Township.
You may only submit one entry per email, but you may submit as many entries as you like.
Entrants must agree to release all rights to the image(s) they submitted to Sadsbury Township, and further agree to allow the township to crop and/or manipulate their image(s) as necessary for publication or reproduction.